PFM Pearl Flowrapper solves the packaging needs for "Williams Handbaked Biscuits & Cakes"
Posted on

May 10, 2021

in News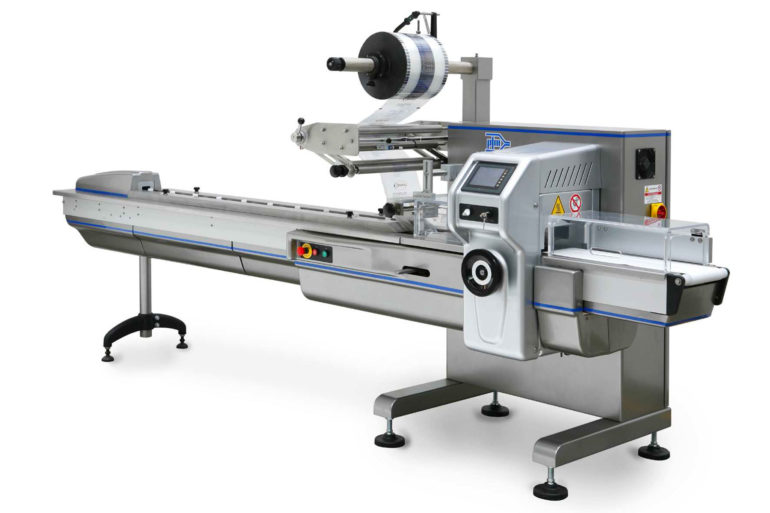 A Pearl, servo-driven flow-wrapper from PFM Packaging Machinery is providing quality craft bakers "Williams Handbaked Biscuits & Cakes" with extra packaging capacity to meet rising demand.
Based close to the River Ribble in Riversway Preston, local craft bakery 'Williams Handbaked Biscuits & Cakes" is an independent manufacturer of a variety of Biscuits, Eccles Cakes, Flapjacks, Loaf Cakes and Traybakes. Founded more than 20 years ago, owner Tom O'Malley and his dedicated team supply baked goods to over 140 outlets including garden centres, village stores, and independent shops across Lancashire, the North West and further afield.
To coincide with the bakery's continued growth, and in order to stream line the packaging of products, Tom decided the time was right to invest in a flowrapper. This had been on the wish list for some years, and after looking at a number of suppliers the decision was taken to purchase a PFM Pearl flowrapper.
The PFM Pearl is a 3 axis-servo flowrapper enabling independent control over the infeed conveyor, film and sealing assembly. Standard features include self-centring film reel holder, electronic control over print registered wrapping materials, no product no bag and misplaced product detection. With hygienic cantilever design, the versatility of the Pearl means it is used for a wide range of products and companies from independent manufacturers to multinationals.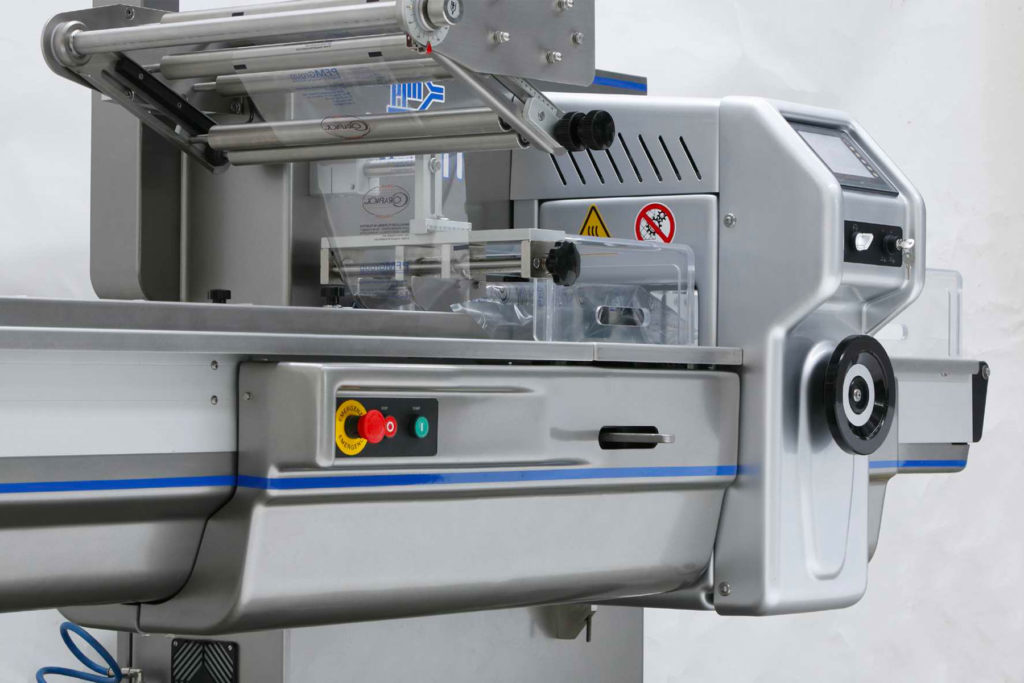 Following product trials and a demonstration at PFM UK's showroom in Leeds the decision was made by Tom to purchase a Pearl, which was delivered and commissioned just 3 weeks later.
According to Tom: "It's a complete game changer! Gone are the days of wrapping for hours and hours. Typically, a production run can now be packed within 40 minutes, as appose to 5/6 Hours which was the case before the Pearl flowrapper arrived.  This dramatically reduces the cost of packaging whilst significantly increasing our production capacity. I'm excited for the development of the business now as this opens up so many more sales opportunities whilst expanding our product range. The team at PFM have been fantastic, they have listened to us at the initial stages to ensure they knew what our exact needs were and given us fantastic support to get the right machine installed within our business. The Pearl flowrapper is now a dedicated member of our team and we wouldn't be without it !!"