To complement its range of packaging machinery PFM works with a broad range of carefully selected partners, each able to bring extensive technology and experience from their specialist areas of expertise. Amongst these partners are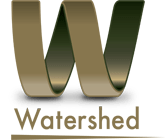 Watershed Packaging
Since our formation  25 years ago, Watershed Packaging has become one of the prominent suppliers of Flexible Printed Packaging. Our core values ​​of quality, service and innovation make Watershed a premium choice for many multinational companies. Our products and services are provided to over 50 countries globally.
Operating from 4 sites across the UK, we are now encompassing 8 Printing Presses across the group. We are a Leeds based Flexographic Print & Packaging company who offer in-house Design, Contract Sleeving and Lidding with an in-house Platemaking facility.
Our brand values not only guide our behaviours, but actually make up our DNA at Watershed Packaging, and form the core of every action that takes place. As well as aiming to delight all customers, we truly care about our team and the wider community. Having a happy, healthy and empowered workforce working in a thriving community is central to the ongoing success of Watershed.

Tendring Pacific
Tendring Pacific – UK Distributor & Audited Service Centre for Dansensor MAP Range.
Supply & on-site Commissioning on Dansensor range:
Offline Headspace Gas Analysers
Online Headspace Gas Analysers
New Generation Gas Mixers
Leak Detection
Fitted onto PFM's Gas Flushing HFFS & Flow Wrap machines
MAPCheck3 – Continuously analyses either %O2 or %O2/%CO2 of the gas/air interface in the film tube / forming tube. Compares the result against target values & then automatically controls the flow of flushing gas to ensure the gas in the packs remains within tolerance. It optimise gas consumption & will automatically stop the packaging machine if target values cannot be achieved.
MAP Mix Provectus – New Generation Gas Mixer mixing 2 or 3 gas accurately regardless of the individual input gas pressures ( 2.1 – 10.0 bar ). It mixes by measuring gas volumes and is therefore not being reliant on input gas pressures  (which do frequently fluctuate). High capacity mixers capable of producing 700L/min on a 70/30 mix. Measures real-time rate of gas flow & cumulative gas flow.
Both MAPCheck3 & MAP Mix Provectus are networkable to download test data gas usage; making Paperless Q.A a reality.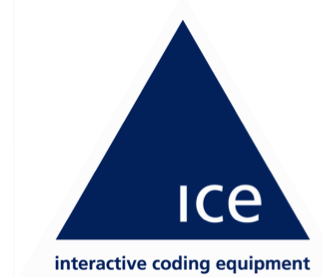 ICE
Established in 2001, Interactive Coding Equipment (ICE) has become one of the UK's leading suppliers of digital coding solutions to a wide variety of industry sectors including food, beverage, pharmaceutical, printing and DIY. Today, the company operates from two purpose-built head office buildings in Nottinghamshire.
ICE has a strong reputation for innovation in a variety of coding and marking technologies including thermal transfer, thermal inkjet, large character marking and print and apply labelling, and this is supported by comprehensive after-sales service and support. The company has a growing install base of more than 1,000 customer sites.